Be Kind Week continues here on mycrunchylife.  Talking about kindness has really made me aware of how easy it is to be nice and how much more I can do.  From a selfish perspective, being kind to others just makes me feel good.  It's a little ego boost that serves everyone.
One way to be kind that I haven't talked about this week is being kind to the earth.  We try to be green in our home by driving an electric car, recycling whenever possible, using earth friendly products, reusing all kinds of stuff, and reducing the amount of trash we produce.  I was REALLY happy when I looked in the trash can on the curb this week and saw such little trash in there.  One of the most tangible ways we reduce our trash is by not using typical disposable diapers.  We use gDiapers instead.  gDiapers are hybrid diapers that allow you to choose what type of insert fits your lifestyle best.  We primarily use cloth inserts and wash them at home.  When we are traveling, I use gDiapers' disposable inserts.  They're wonderful – super absorbent, biodegradable (!!!), and even flushable (!!!!!!!!).  Don't try that with a typical disposable; it'll sadly just need to sit in a landfill for hundreds of years.
Raise your hand if you're interested in a giveaway!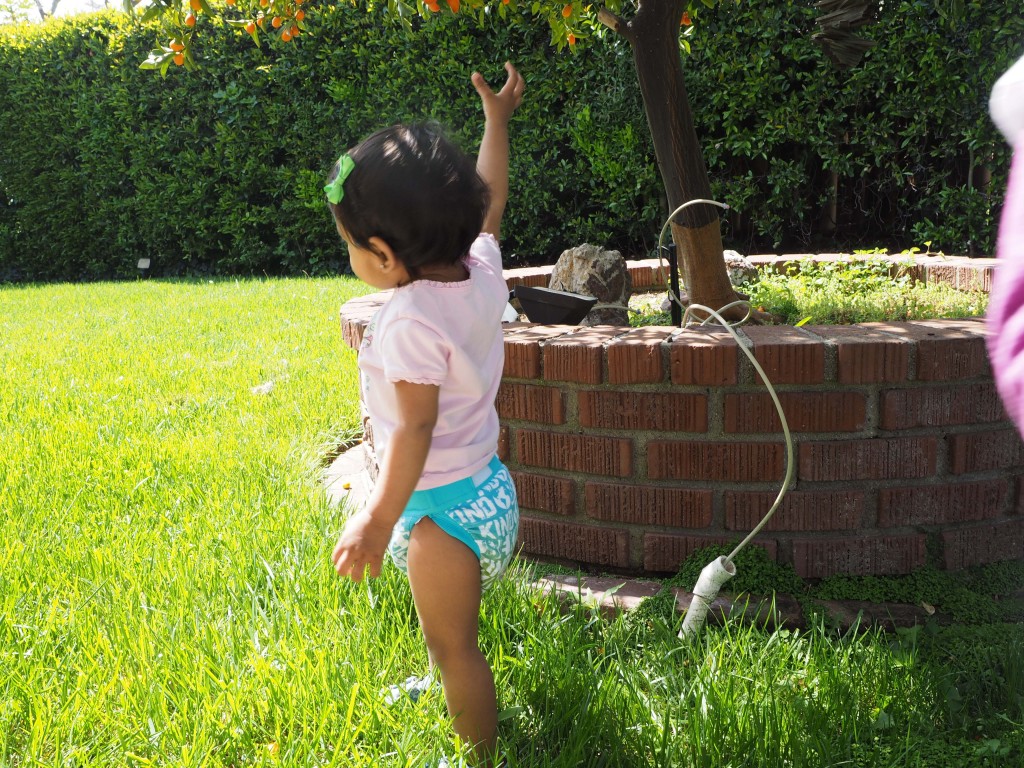 Sia is!  Hmmm…what should the giveaway be???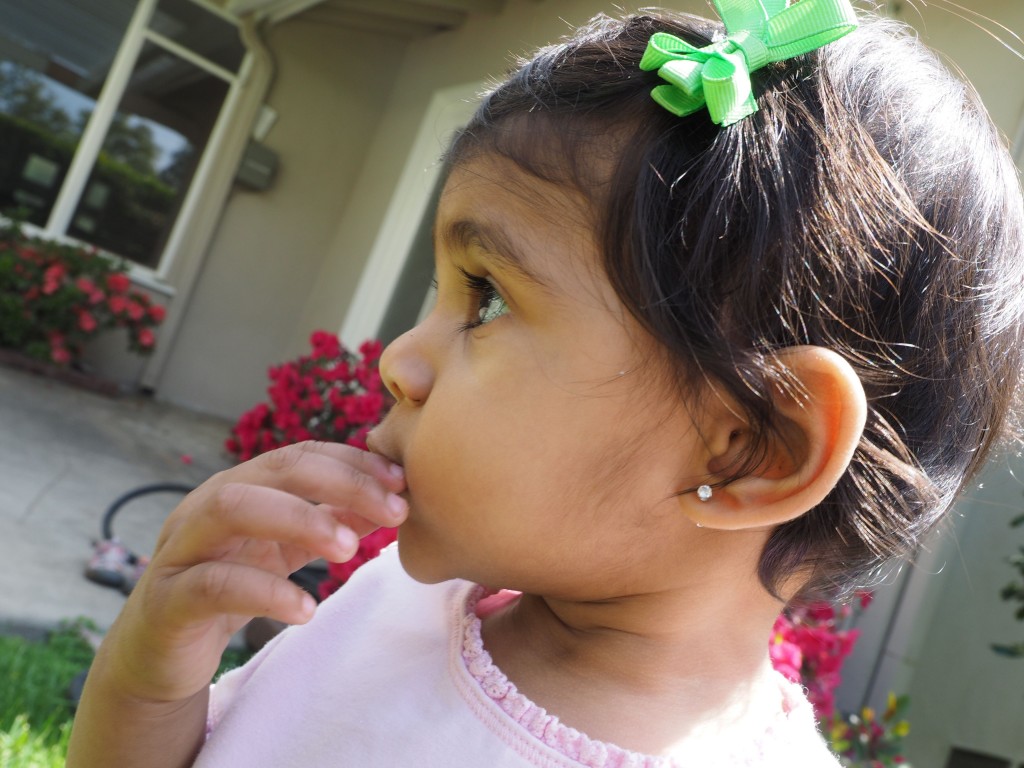 gDiapers!  The kind folks at gDiapers are generously sponsoring a giveaway!  Hooray!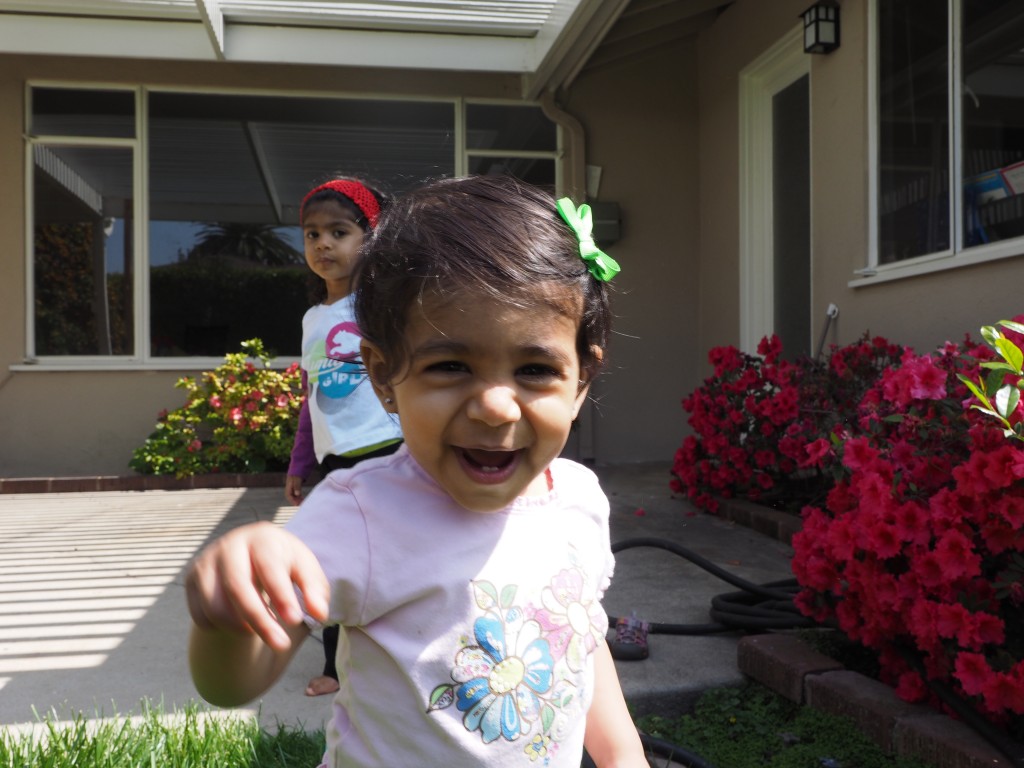 The latest release from gDiapers is the Good Natured gPant.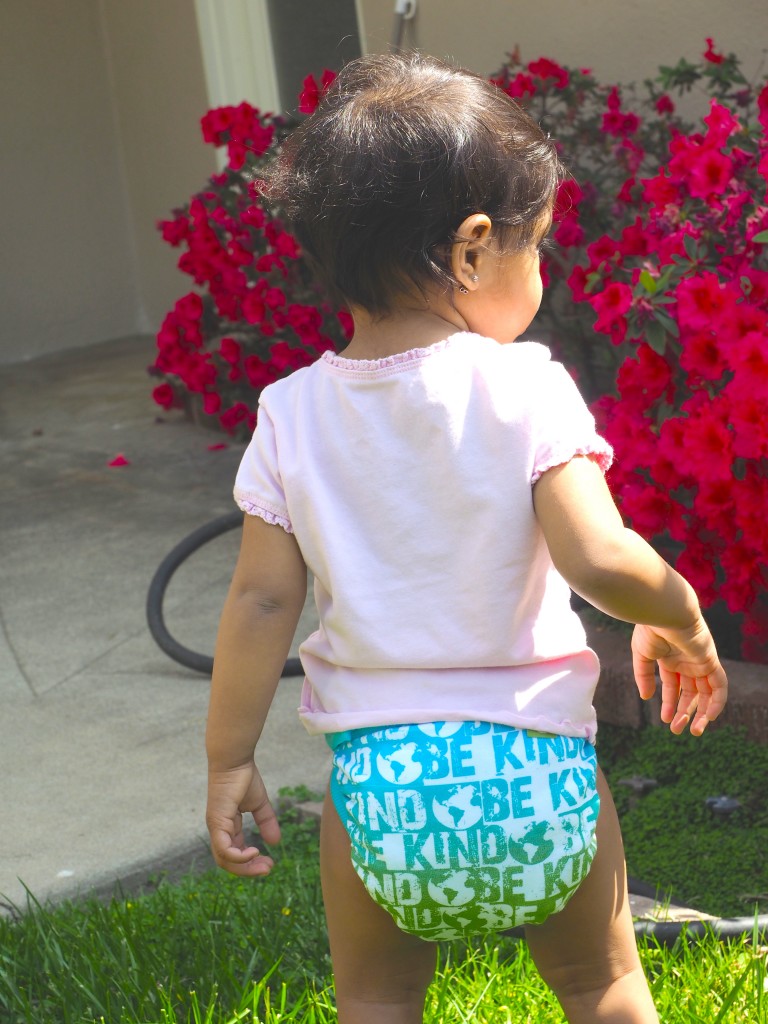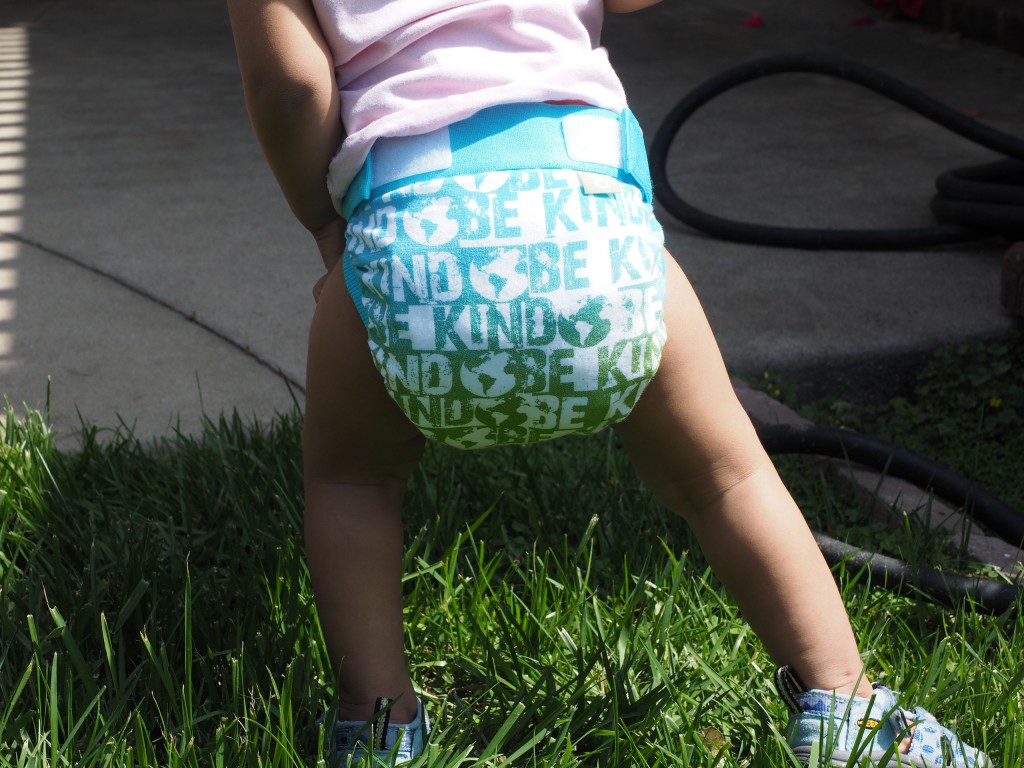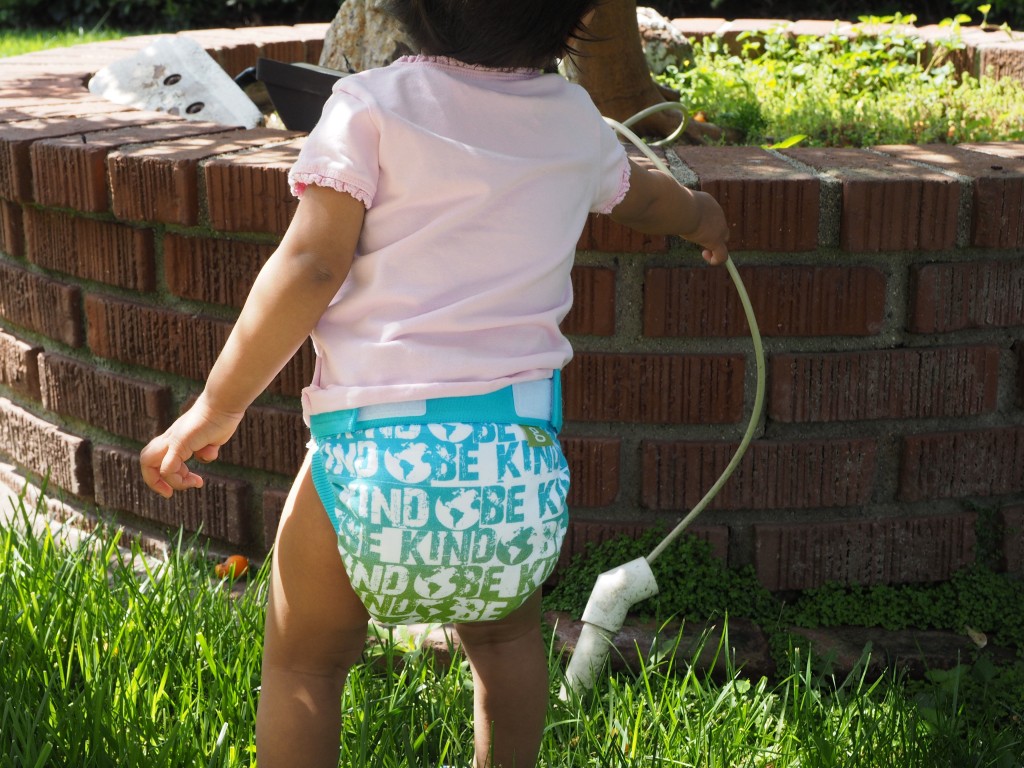 I love the colors on this one and for whatever reason, I like the way the g tag looks.  Even Sia's booty agrees that being kind is the way to go.  Kind to each other, kind to our children, kind to strangers, and kind to our mother earth.  Love it!  I've decided that this gPant is the official uniform when we commit random acts of kindness!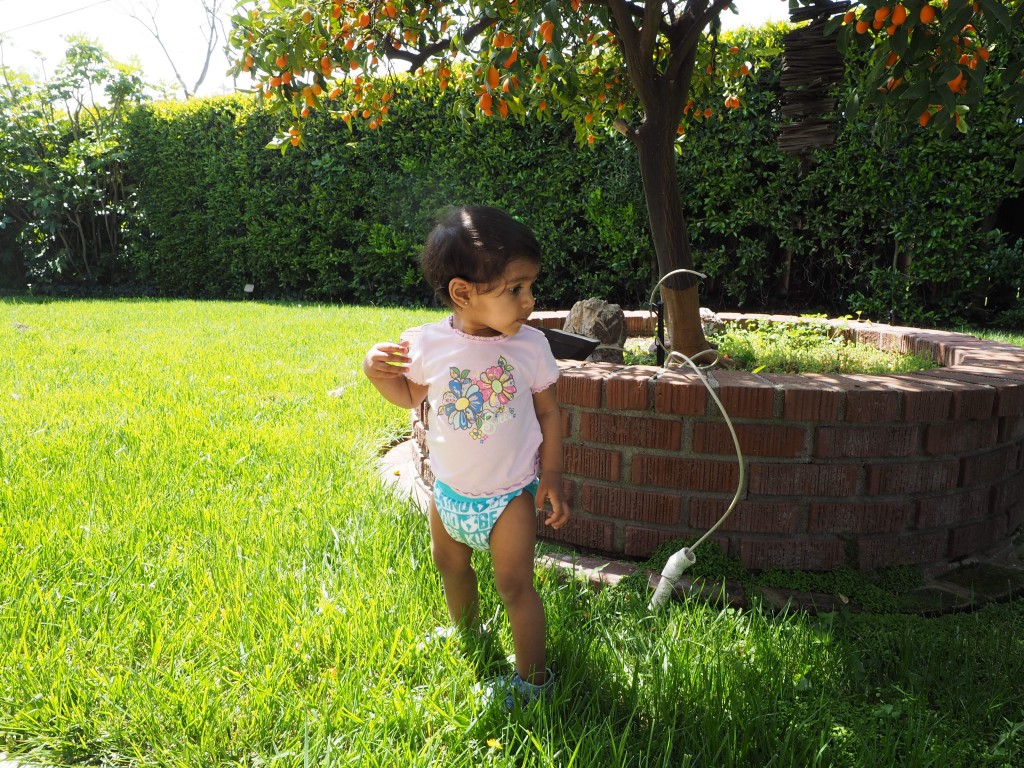 Do ya want your baby's bottom to look this adorable?  Do ya wanna be kind to the Earth?  Do ya?  I know you do.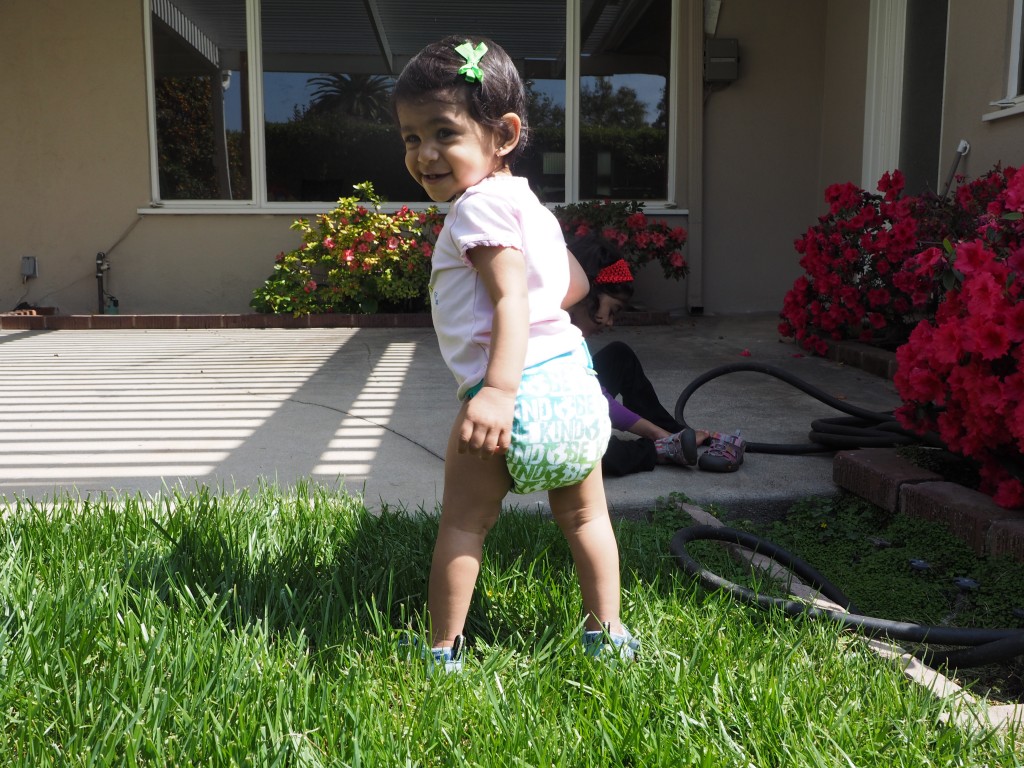 It's easy to win a free pair of Good Natured gPants in your baby's size.  Just fill out the entry  below with something kind that someone has done for you OR something kind you've done for someone else.  And for a bonus entry, like gDiapers' facebook page.  We'll randomly pick one winner; entries are open now and will close on Thursday, March 27th at 11:59 PST.  The winner will be announced on Friday, March 28th.  Thank you gDiapers!
In case you don't win, you can get yours here.  Good luck!