This week's Five Things Friday is five things we bought for our babies but I'm glad we didn't use.  I've been chucking full tubes and packing up stuff since they're still in good use.  Not terribly inline with my goals of reducing waste, but I'm ok with that.
1.  Swim Diapers – I've been using gDiapers as swim diapers for our bubs too.  Just don't include an insert and you're set!
2.  Formula – Because you never know when an issue might pop up (I could get sick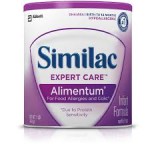 or need to be separated from baby), we bought a can of formula in case of emergency.  Based on our experience with our older daughter, we bought a very broken down formula in case the younger one also showed signs of allergies.  Well, around 3 months old, she did.  So we prepared a bottle of formula and went to go see her doc.  Her pediatrician wasn't concerned in the least and we just decided to cut out the dairy and we never did use that bottle of formula.  It was a $30 can but I'm glad I was able to breast feed her through the entirety of her first year.
3.  Desitin – According to the Environmental Working Group's Cosmetic Database,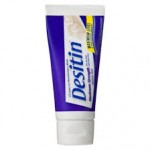 Desitin ointment is not that bad; it has highly toxic fragrances that are of concern but otherwise is of low to moderate hazard.  But when you look at the ingredients, you see that there are methylparabens, BHA (according to this site, is potentially carcinogenic to humans"), and other questionable ingredients.  With our second baby, I've only used Earth Mama Angel Baby bottom balm, which is made up of natural ingredients.
4.  Bottles – I don't think there's anything wrong with bottles – we did use them for the formula my older daughter needed for her allergies and they're absolutely a necessity so mom can get away sometimes.  But I'd say my younger daughter drank from a bottle less than 15 times; 10-12 of those times were when we went away for a weekend and the baby stayed with my parents.  I'm glad we didn't use them because that's one less habit we'd have to break!  The flip side is that it also means that it was ALWAYS me who fed her.  In the middle of the night, in the middle of the day, everyday.
5.  Little Fevers – My older daughter's Little Fevers expired a few months after my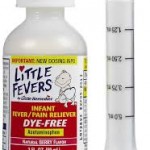 younger daughter was born.  I'm glad neither of them needed it enough to wipe out the whole bottle!  Same thing with baby Benedryl.  Tossed that too.
And finally, congratulations to Lauren Allen, the winner of a new pair of Good Natured gPants!  You should have an email from me waiting in your inbox.  Woohoo!  Giveaways are fun!