Many days I scramble.  I scramble to get food on the table for my family.  I scramble to change yet another diaper.  I scramble to get both the girls bathed and off to bed.  I scramble to write up another blog post.  But sometimes it occurs to me that my little girls deserve to have some fun in their lives for no other reason than they're little and life is fun.  And little things bring delight.  One of the things that I admire most about my mother-in-law is her ability to recognize and appreciate beauty in the world and to take joy in that.  I have inherited my mother's ability to work hard but it often comes at the expense of enjoyment.  So the other day, I decided to surprise my little girl with a special breakfast.  It didn't take much extra time.  Her sister and I didn't mind eating the "scraps" so that she could enjoy it.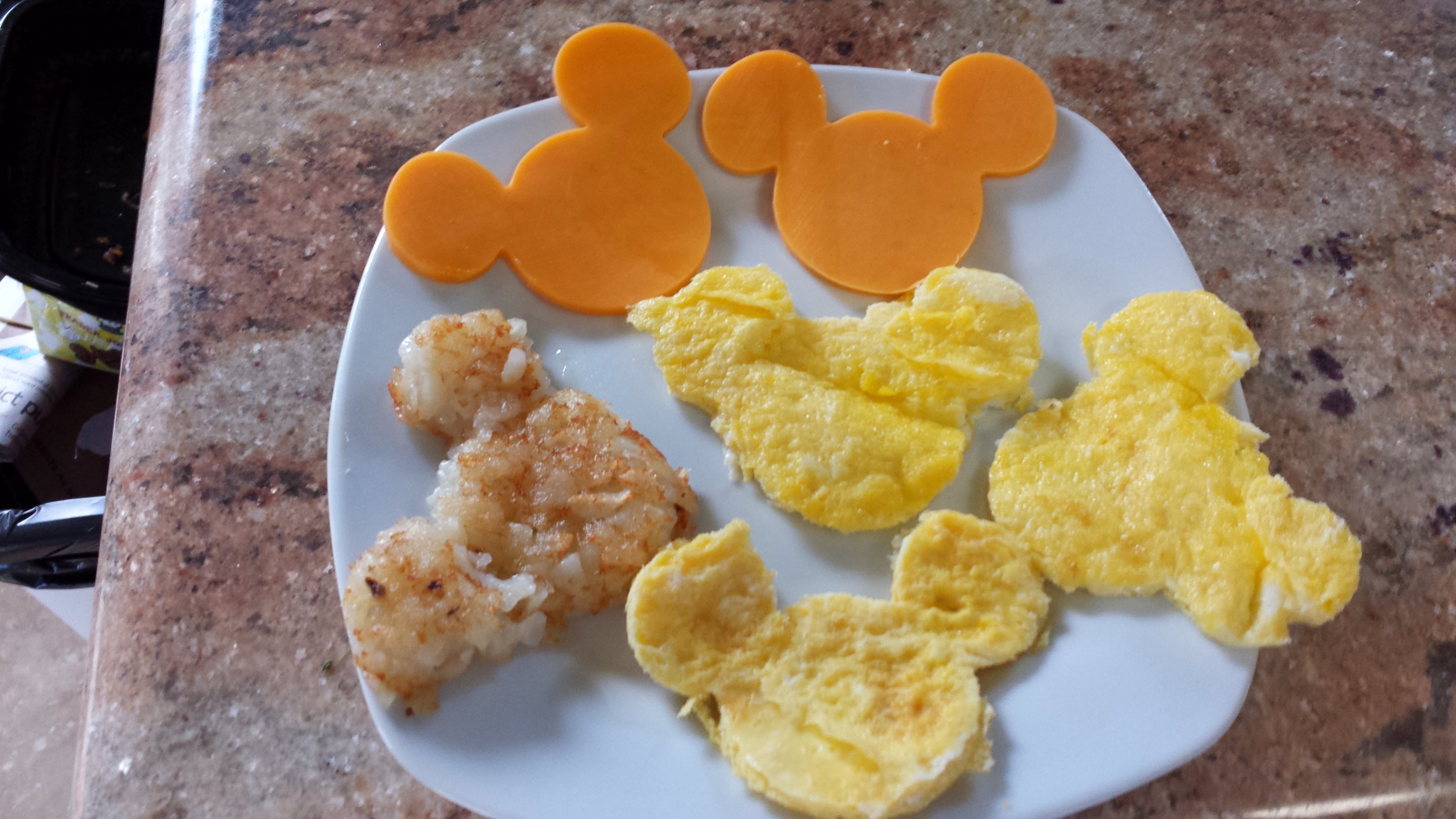 All it took was a cookie cutter that I already had and maybe an extra minute.  Unfortunately when I told her that the hash brown was also Mickey, she paused and looked at it and said "No, it's not."  I tried.  🙂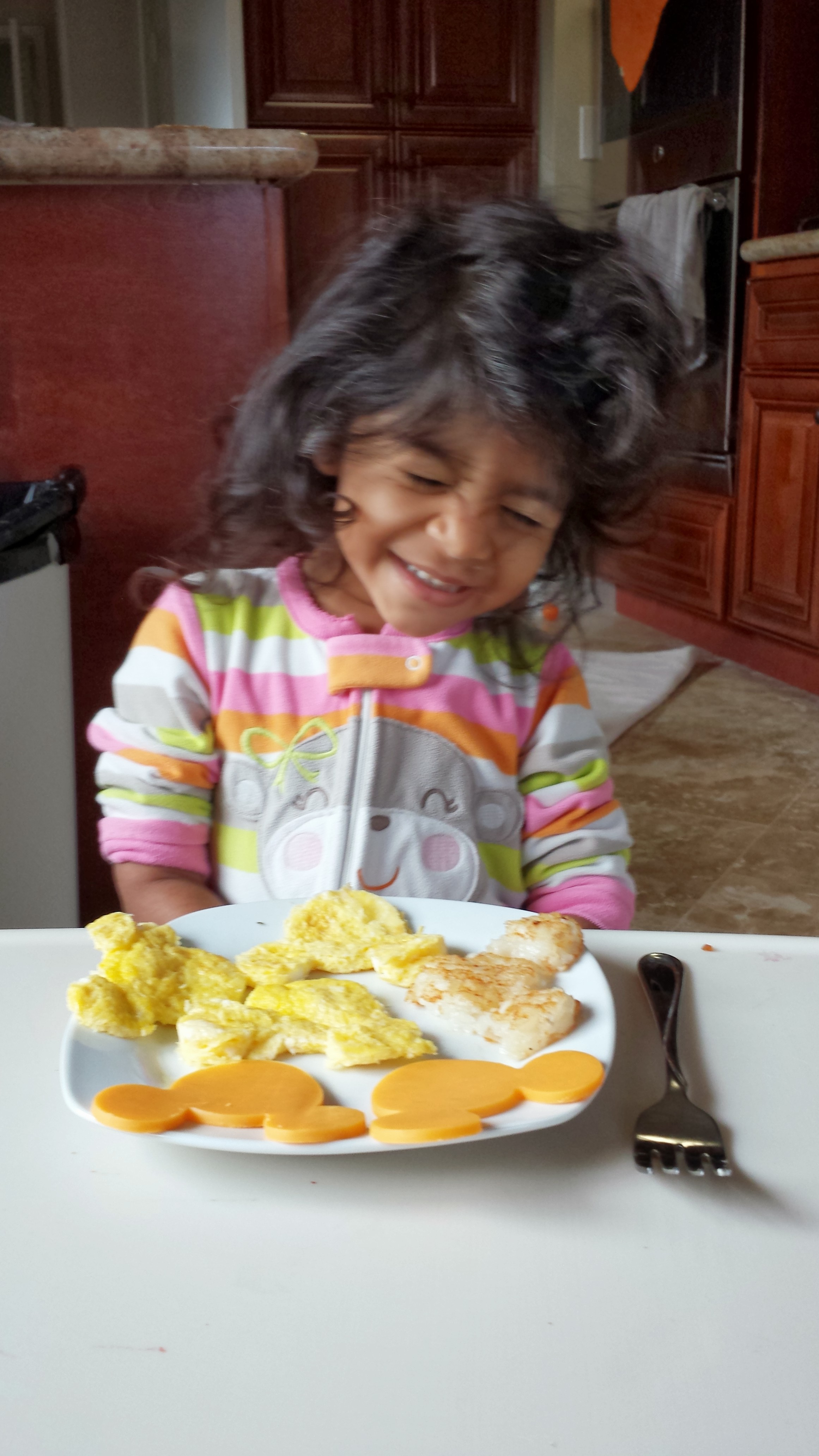 She said she was having breakfast with Mickey.  And then it turned to "I'm gonna EAT you, Mickey!!!"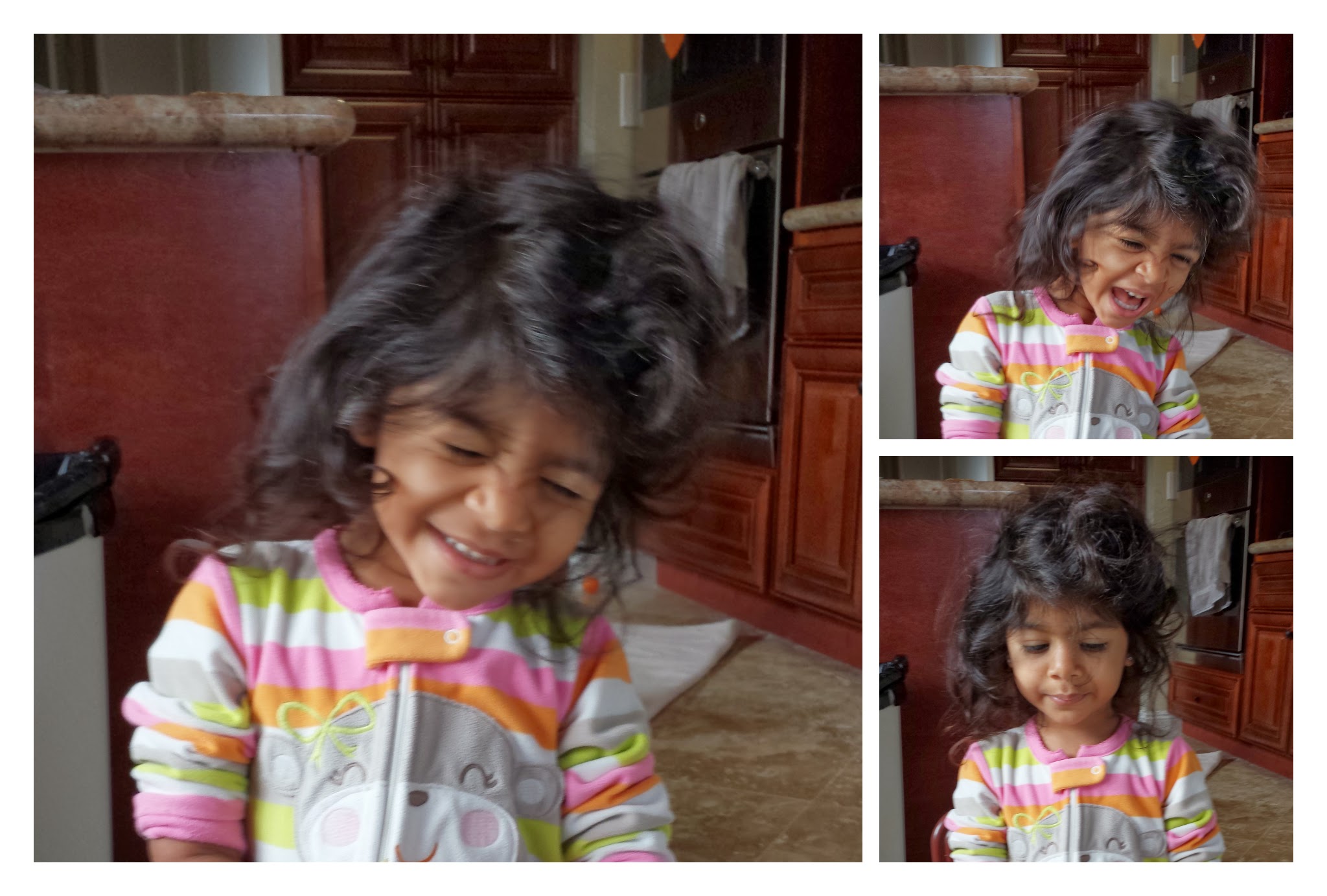 Oh, that face.  How can I pass up an opportunity to bring a smile to that face?