Another week of not so great results.  In addition to the items in the blurry picture below (it was one of those "hurry up and snap a picture with your phone even though you're holding a squirming baby because the garbage truck is going to come soon" moments), I also threw out 2/3 of a stalk of broccoli, two containers of beans and rice from Chipotle (we're always afraid Miss K. is going to feel bad if we don't bring her something when her dad goes there for lunch) and a couple avocados mid-week.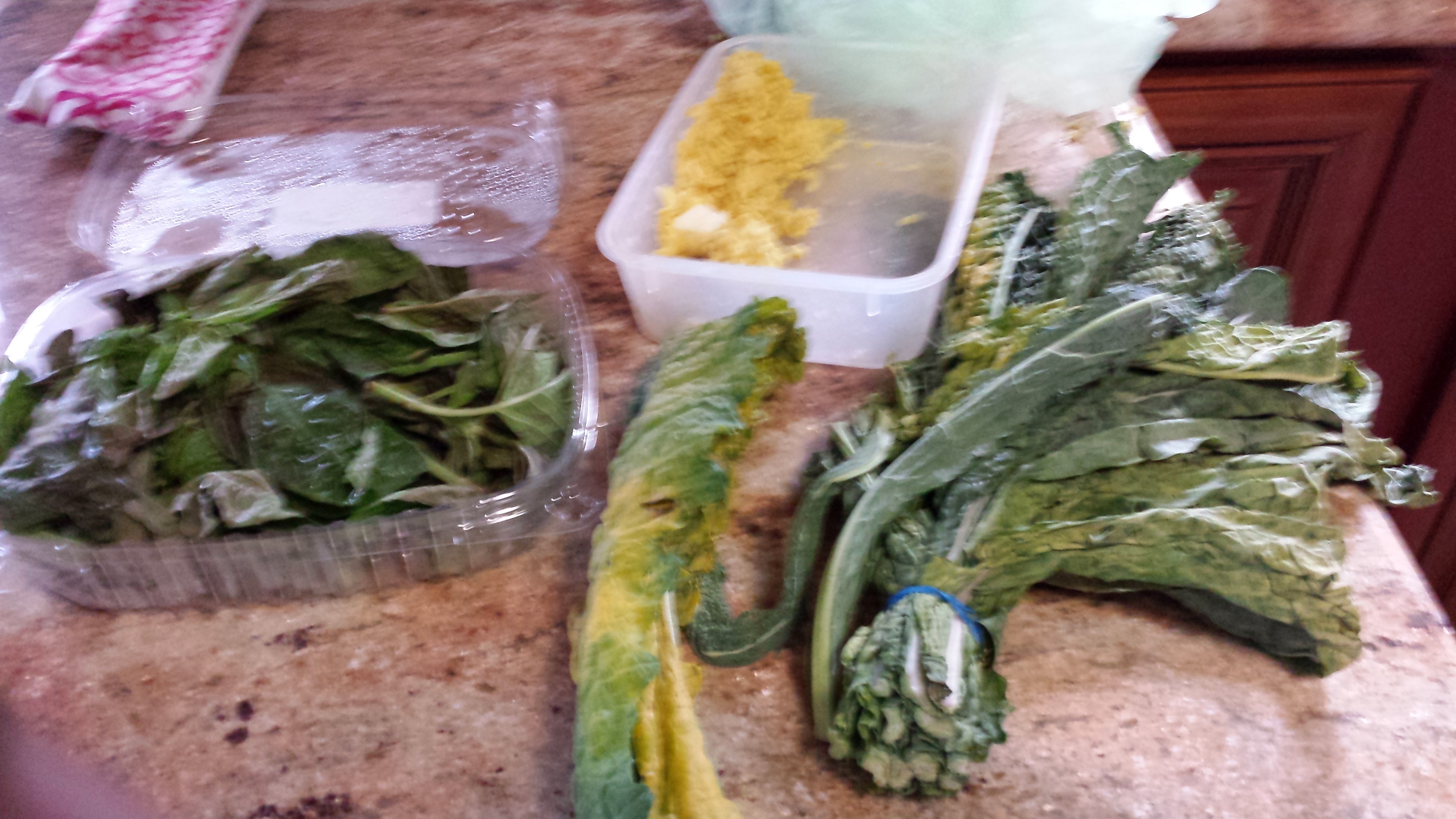 Again, apologies for the blurriness.  Threw out some more lacinato kale this week, a pretty full container of basil from Trader Joe's, and about half a cup of khichadi with a pat of butter on it.  Blah.  Let's hope for a better week this week.
On the plus side, though, I used up a purple cauliflower by making spicy buffalo cauliflower wings and we ate through pretty much all of that, I made a pasta with at least eight different veggies, and I felt like my two girls ate better than they usually do.  I'll take it.   How did you do?