Wow.  It's already been another month and my girls continue to grow, much to my dismay.  We've had a lot going on this last month.  We moved from our home of Irvine to 65 miles away (La Canada Flintridge).  And so much has happened with our girls:
Sia – 5 months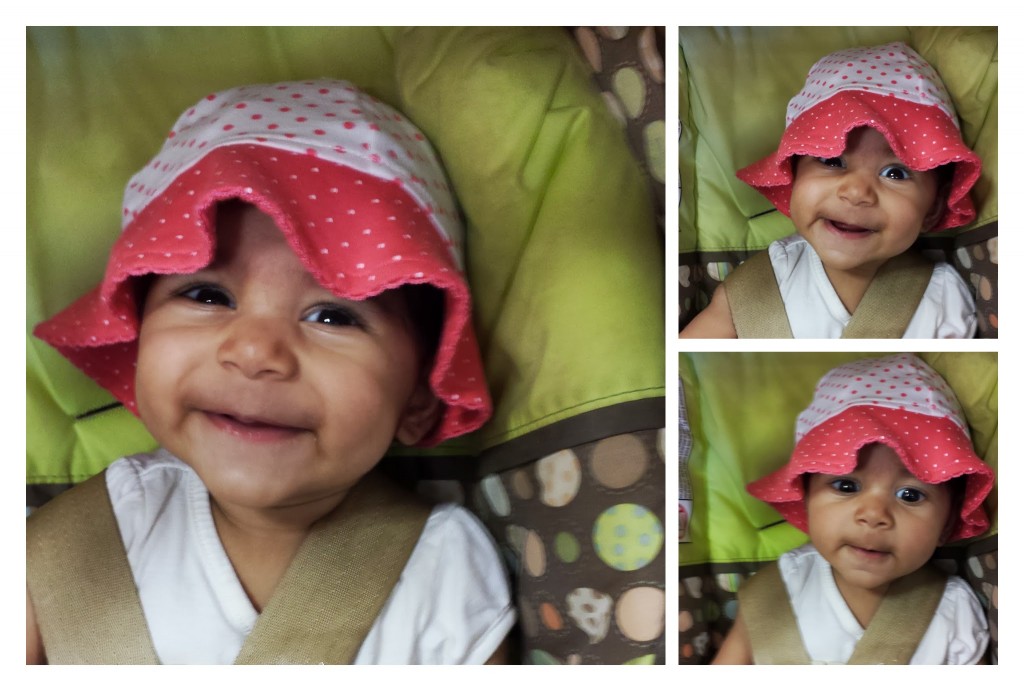 Started sitting up and can now sit with pretty good stability
Rolling everywhere!  I will put her in one place and leave for a few seconds and next thing I know, she's scooting around on the hardwood floor or stuck under the couch or inching along under the coffee table
Was in her first car wreck 🙁  We were rear-ended on the freeway.  Luckily no one seems to be hurt.  It just scared all of us
At long last, doubled her birth weight.  She was right around 13 lbs 12 oz right when she turned 5 months and yesterday (the last day of her 5th month), she was 14 lbs 12 oz
We made it!!!!  We made it to 6 months on exclusively breast milk!  I'm proud of us!
Very vocal – coos and sings
Laughs heartily
Happy child.  Really only cries when she's hungry, tired and sometimes when she needs to be changed.  Or of course if something hurts.
Wakes up every 3 hours and eats.  Tough on me but luckily she goes right back to bed.  We've been trying to put her in her crib awake so she can learn to fall asleep on her own but haven't been able to let her cry it out; it's a little early to sleep train, IMO.
Is wearing 3-6 month/6 month clothing
Is holding on to objects for longer than just a few seconds, knocks down stuff on the table while sitting in my lap, and actually enjoys playing with toys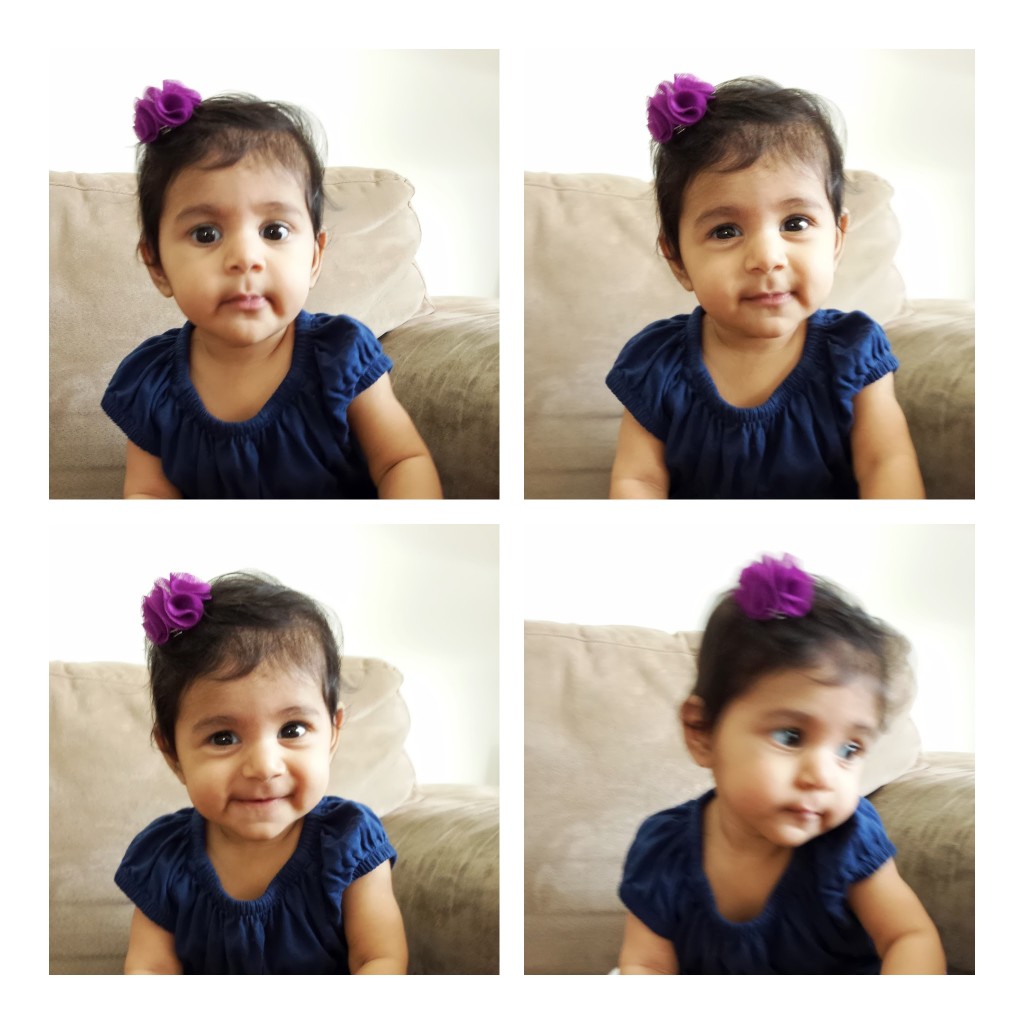 Karina
Language has been amazing.  Told her dad he needed to cooperate.  Ha!
Sings 'America the Beautiful' beautifully.
Has been surprising us by knowing the words to pop songs like Rumor has it, Just the way you are, and Next to Me
Doesn't try to drive as much as before but wants to climb into the stroller and carseat by herself.
Is VERY friendly with adults.  When someone comes to the door, she tells them "I'm Karina!  I'm two!"
Has been approaching other kids and tries to talk and play with them at the park, etc.
A little pickier with food than she was earlier.  Likes to eat fruit, Rice and Beans, Fried Rice, grill cheese, fries, chicken nuggets, broccoli, roasted sweet potatoes, pizza, spaghetti, cinnamon toast
Likes puzzles, trains, watching movies/cartoons, playing on the computer, painting, play-doh, LEGOs, magnetiles.  She's starting to copy the figures in the LEGO book
Is able to read most three letter words. I actually hear her trying to sound out words even when she's alone.  Like the stool she uses for the toilet – it says "primo" on it and she'll try to read that or if I put words on her easel with magnetic letters, she'll sit in her playroom and read them
Favorite books this month: 5 minute princess tales, pinkalicious, Curious George, Disney bedtime stories.  All are collections of stories; she likes to pick which story to read.
Napping was all over the place.  No more driving to get her to fall asleep.  Some days she fought the nap so much that I gave up, only to have her fall asleep at 4:45, wrecking her bedtime.
Wakes up a couple times a night.  Sometimes to go to the bathroom, sometimes to try to make her way into our room.  Getting her to go to bed at night has been a challenge.  Takes a LOOOOONG time
Picked out her pajamas (and no longer calls them jajamas 🙁 )from the drawer, sat down and dressed herself completely (underwear, shirt and pants) for the first time.  It made me cry because I was so proud and it's so obvious how big she's getting.
Will fight us to wash her hands but once she starts, she won't stop.
Almost daily, still wishes her dad a Happy Father's Day and me a Happy Birthday and both of us a Happy Anniversary, even though all those days have passed.
Still loves her sister – smiles at her and says "wakey wakey sleepyhead!" when we go get her from her nap or when she wakes up in the morning
Misuses the words "scary," and "tasty," which I find adorable
Lots of "I don't wanna…"
Lets me cut her nails but hates sitting still so I can comb her hair
Is no longer a t-rex.  Is now an alligator.  For someone as soft and cuddly as her, she sure does see herself as spiny and fierce!
WEighs about 25.5 pounds.  Sigh.  Never gains weight.
It's been a crazy but wonderful month. This morning I wanted to take the girls to the library for Toddler story time.  The local librarian does a fantastic job with music, toys, books, etc.  But it didn't work out.  I let her pick out her clothes.  She seemed offended by my choices.  Then, after chasing Karina around the house in a funny squat-run while holding her ponytail, I finally got her hair done.  She proceeded to try on all her winter hats as if we were in Minnesota in January instead of Southern California in August.  Messed up her hair, of course, but that's ok.  For some reason she likes to wear her dog hat sideways so its face is on the side instead of in the front.  It's funny.  I let her pick out her sister's clothes.  She ridiculed me as I got dressed.  "Your booty is SOOO boooooty."  I don't even know what that means but it can't be good.  After getting all three of us dressed, I packed a snack for her and threw in a load of laundry.  Took her to pee so we could go.  Denied needing to pee but then peed about a gallon.  Wanted to wipe and wipe and wipe and then wipe some more.  Left bits of TP all over the bathroom – looked like we had a raccoon or something.  I suggested we go to the library.  Again, offended.  I gave up.  We stayed home.