Well, this post is embarrassingly late.  We threw a birthday party for Miss K over two months ago and I never got around to writing a post about so I'm going to do it now.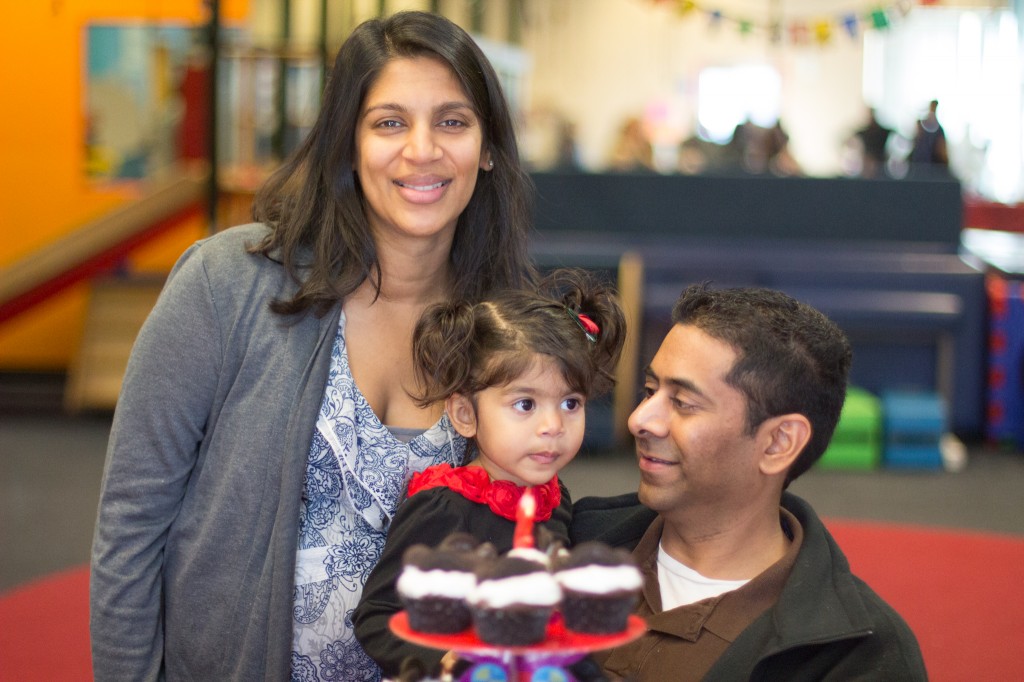 (aww…I'm so preggy)
Miss K turned two.  Crazy.  Just crazy.  Since I was about a month away from her sister's  due date, we decided to keep it simple and have it at a local kids gym called My Gym.  Since Karina now has interests (compared to a year ago when she didn't really), I decided to pick a theme that she liked so we went with Mickey Mouse Clubhouse.  At the time she asked to watch the show every day.  We had MMCH plates, napkins, cupcake stand, cups, and goodie bags.  We had 16 kids and from what we could tell, they had a great time (score!)
We were very pleased with the folks at My Gym.  Basically all we had to do was pull up with the food and they'd take care of the rest.  They did an amazing job.  There were two "teachers" and they were able to entertain kids as little as 1 year old all the way up to seven year olds.They did a dance party, a maze, a puppet show,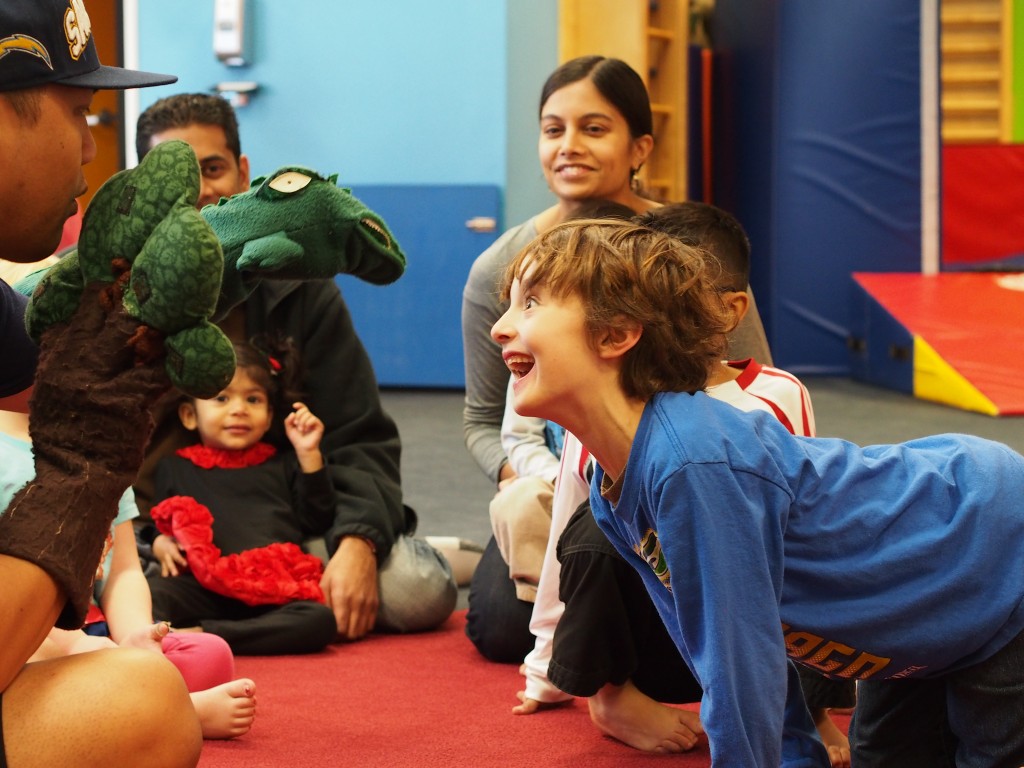 Rockers,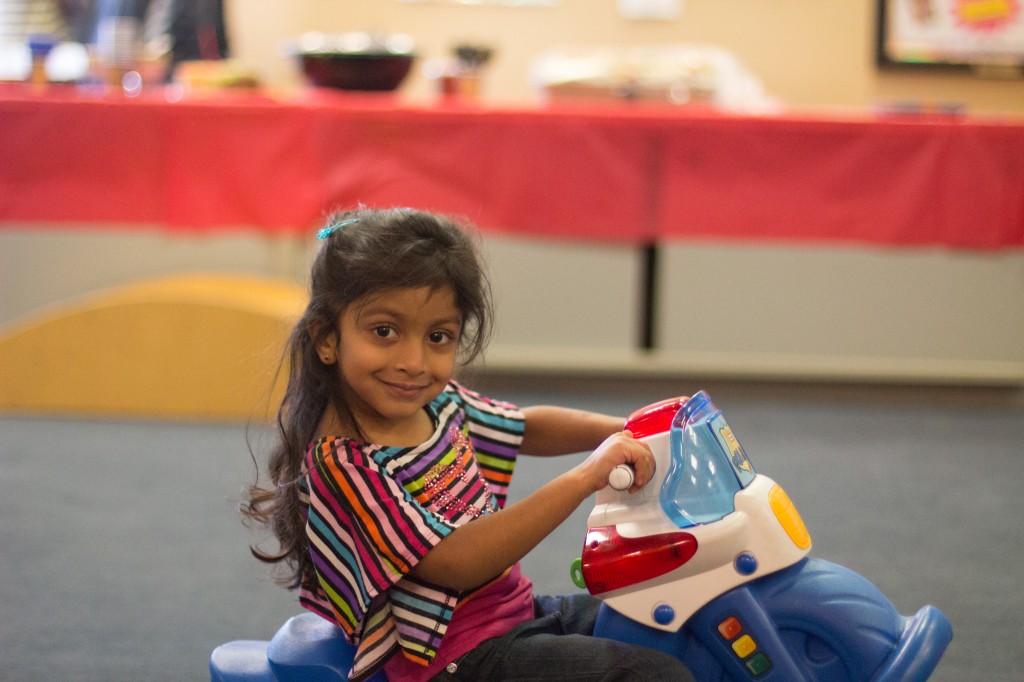 a zip line,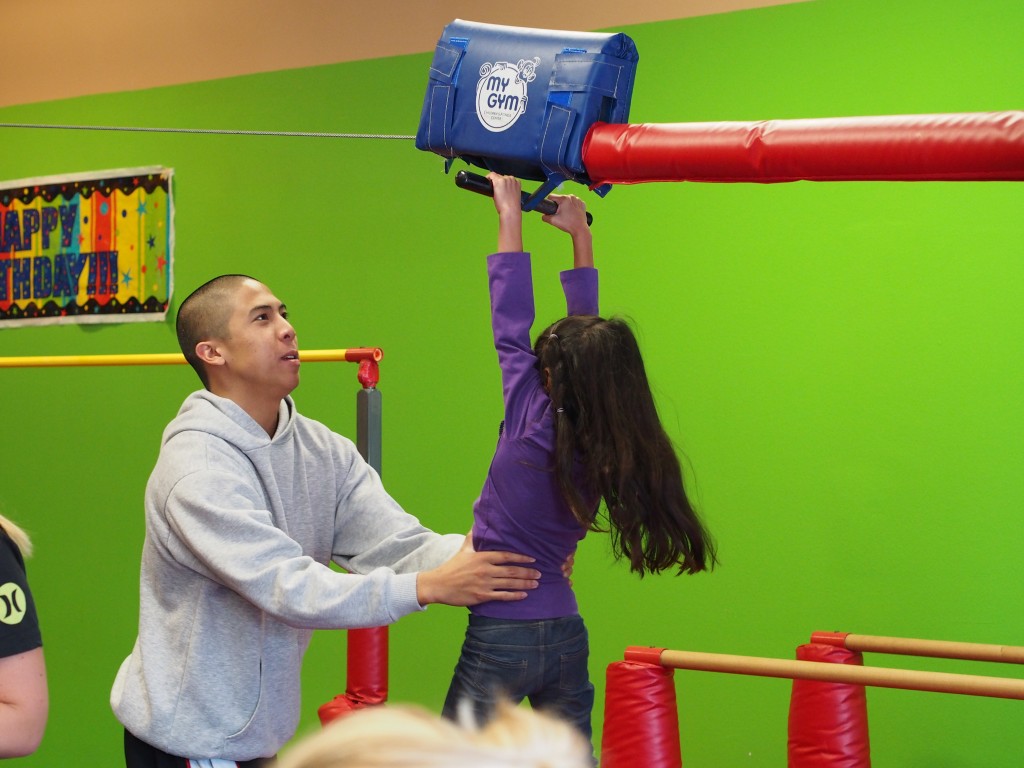 amazing swings,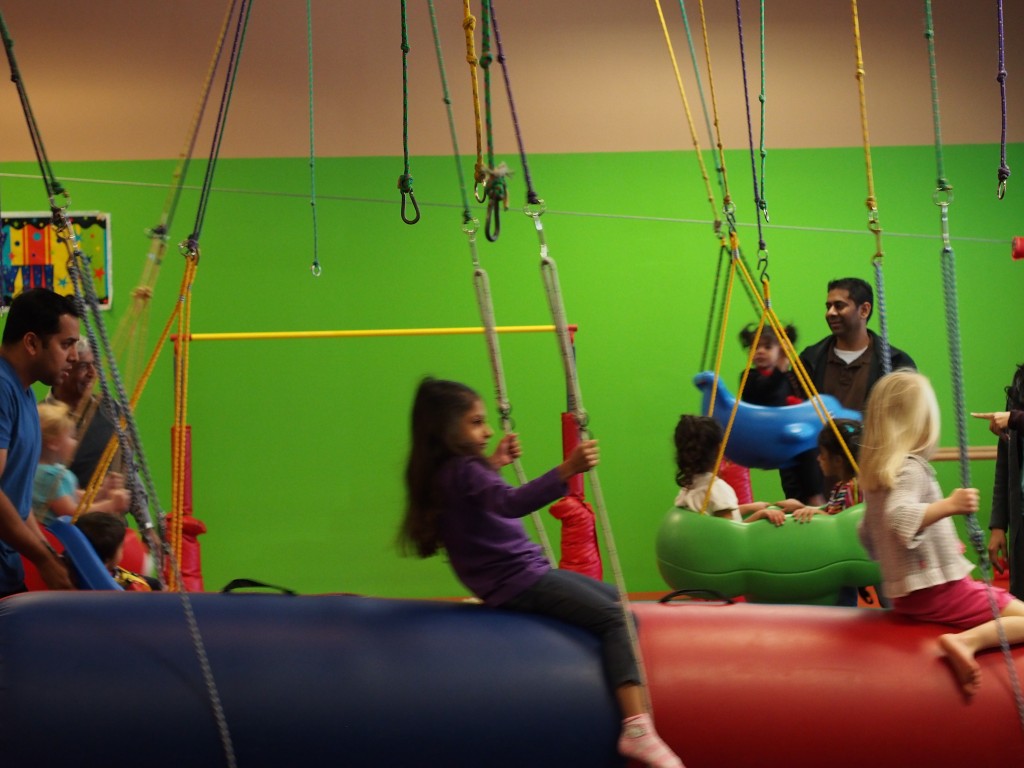 free play on slides, ball bins, etc.;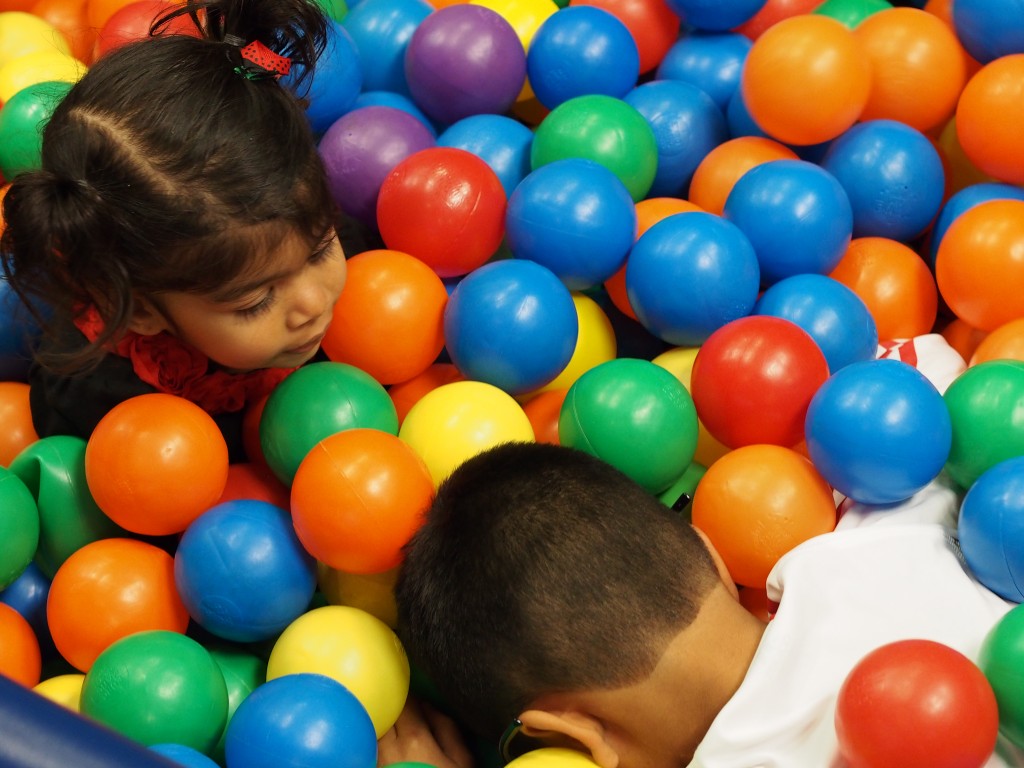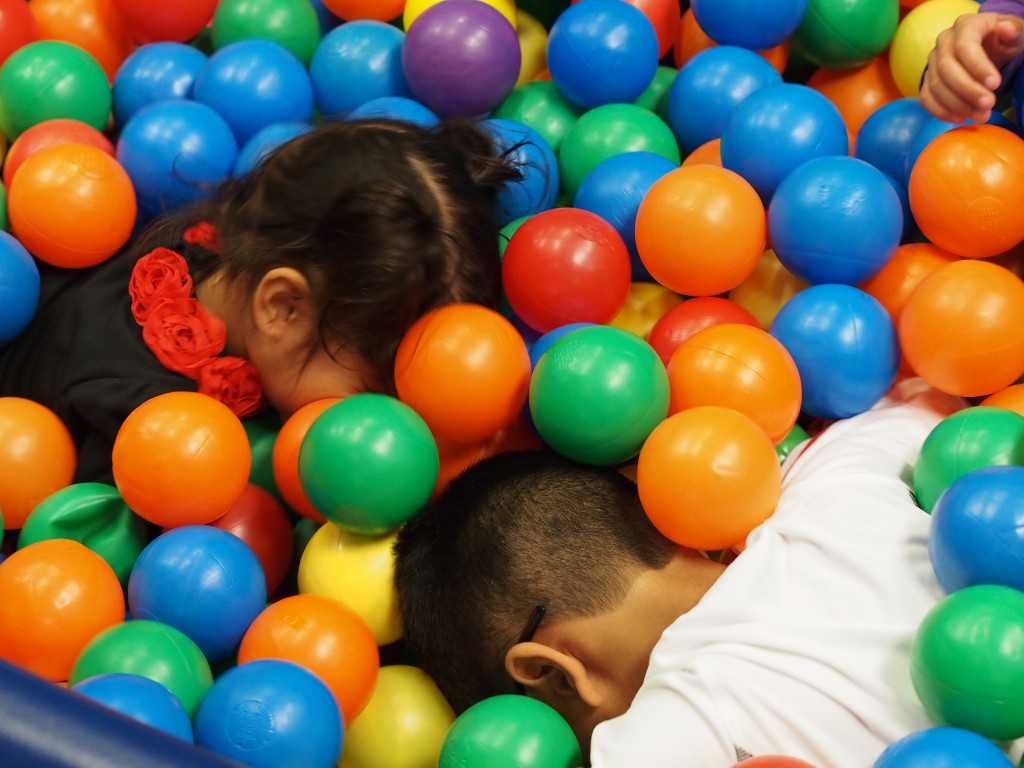 parachute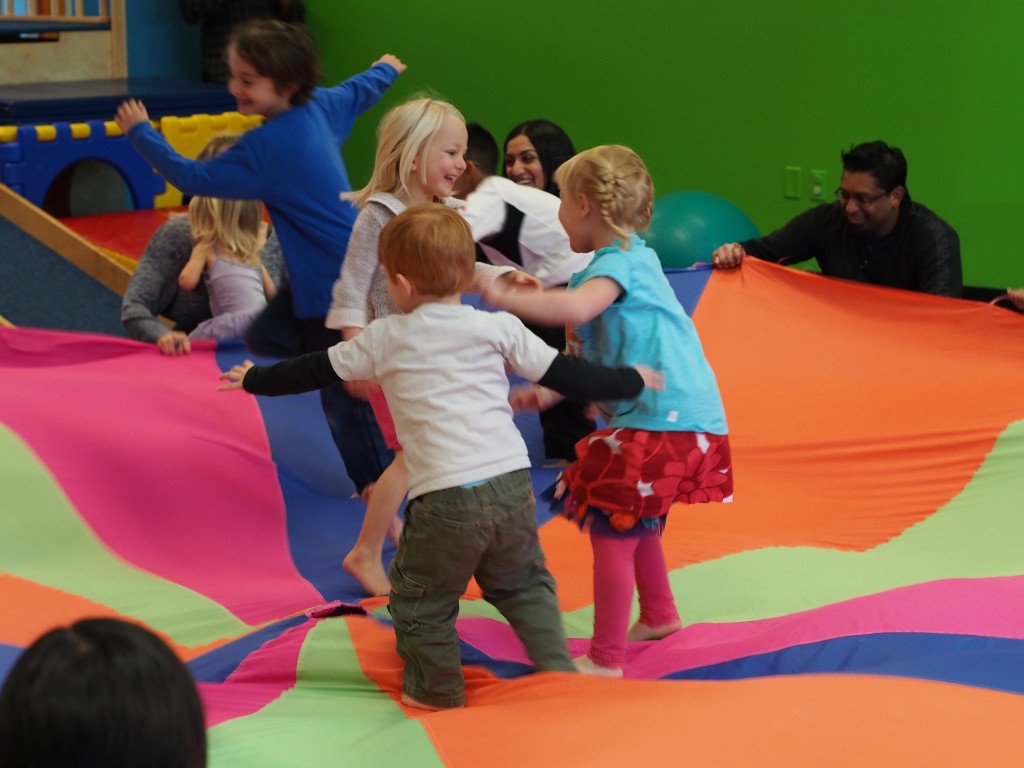 And the grand finale was a bubble extravaganza that all the kids seemed to be thrilled by
We brought sandwiches in from Corner Bakery, as well as a big old salad, goldfish crackers, pasta salad, a veggie tray, fruit trays, chips, juice boxes, water, soda, mickey shaped chicken nuggets, and of course some treats.  We made cupcakes with Mickey Mouse ears, put them on a Mickey cupcake stand, and put a candle in the top one.  I used black, blue, and red polka dotted cupcake liners from Bakers Stock.  Awesome.  Seriously.  Also made Mickey shaped Rice Krispies Treats using a mickey cookie cutter and red circle cookies dipped in chocolate.  Lots of fun!
I don't know exactly what but Miss K. was going through something that week that she turned two.  She was very unhappy, throwing tantrums and crying a LOT.  The morning of the party, we had a couple meltdowns.  And she refused to put her shoes on or let me comb her hair until we got to the party.  I was concerned she wouldn't enjoy her own party.  But she did and at the end of the day, that's really all that mattered to me.  I just wanted to see this face: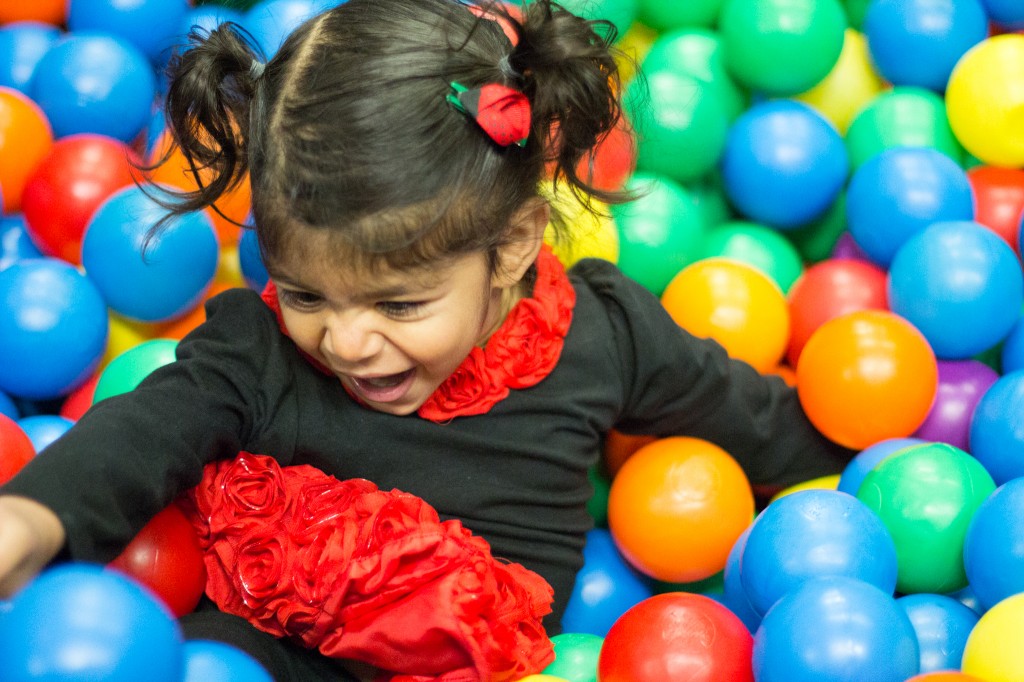 (and this one)
(oh and this one too)