We have a baby due in a little over two weeks.  Eep.  Geez Louise.  I have to admit that we're not exactly on the ball like we were last time.  I guess we have plenty of stuff for her (thanks to our first baby and my SIL/BIL having had a baby a little over a year ago) but I'm not nearly as well read as last time.  At this point the nursery is done, her clothes are washed and my hospital bag is (mostly) packed.  Well, it's "packed."  All our stuff is sitting on a chair in our room.  Need to put it in a bag and get a bag for hubster.  I feel confident yet anxious at the same time…This time I'm more concerned about handling both the newborn and the toddler (and making sure both of their physical and emotional needs are met).  The anxiety comes from feeling like I'm over-confident.  So I've been trying to sneak in some reading here and there as a refresher on breastfeeding, infant care, sleeping, etc.
Well, in thinking about all the preparations, I thought I'd do my short list of baby things I loved with my first daughter.  I'd love to hear what products you loved too!
gDiapers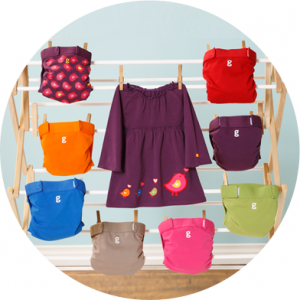 Of course this had to be first.   gDiapers are hybrid diapers that allow you to use either cloth inserts or flushable/biodegradable disposable inserts.  I love that they're baby and earth friendly, I love how they look, I love that they're versatile, I love their company, I love that they prevented crazy up-the-back=blowouts and I love that they've served as a gateway to a greener lifestyle for us.  They've been a great money saver too.  I like some of their accessory products too, like their gTote, wipes, babylegs, and gStyle clothing.  I think they're all good quality products.  gRefills are made in the USA, so that's a bonus too.
Angel Baby Bottom Balm
Along with cloth diapering comes the need to use cloth safe ointments for baby's bottom.  I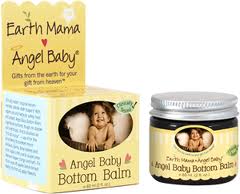 wanted something natural if possible too and was thrilled to find Earth Mama Angel Baby Organics' Bottom Balm.  It worked great for us, was safe for her cloth diapers, and I never worried about what ingredients were touching her most delicate parts.  Ya, it's definitely pricier than say desitin, but I liked it.  It's also safe for scrapes and cuts on baby's delicate skin.
Aden + Anais Swaddle Blankets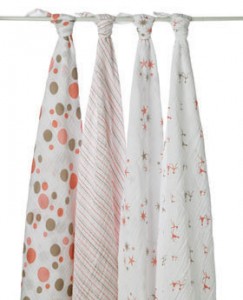 While many swaddle/receiving blankets are made of 100% cotton, I loved these particluar ones because they were so versatile.  I used them to cover her stroller/carrier when she was sleeping, as a swaddle blanket, rolled up as neck support, as a coverup while breastfeeding, as a light blanket while travelling, and best of all as Karina's lovey.  For a long while, the giraffe or monkey blanket was part of her sleep association.  These blankets are very lightweight and thin and I love how breathable they are.  So I picked up four more for baby number two!  Karina had two blankets and that was plenty, though.  Like the bottom balm above, the blankets are more expensive than the typical receiving blanket but I think it's worth it.
Boppy Pillow
I had both the Boppy and the Brest Friend but found that the Boppy worked better for us.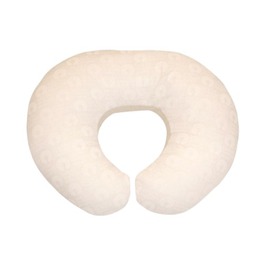 First, because the Brest Friend sat too high when placed on the arms of my rocking chair and secondly because we could also use it for tummy time.  I also have a snoogle and they  claim you can use it for nursing but I never used it that way.
What are some of your favorite baby products?