We finally did it.  We took Miss K. in for a long overdue haircut.  It's funny.  As I read reviews looking for a hair salon (?), I kept reading about kids that were two, two and a half…mine's not quite eleven months.  Was she too small?  I guess not.  Her hair was shaggy and uneven and despite how much I loved her awkward duck tail in the back, she needed to get it lopped off.  So I made her an appointment at a rip-off kids hair cutting place (what?!?  It's her first hair cut!) and took her in.
Before:  Shaggy.  Hair in her eyes.  Cute.  A bit messy though.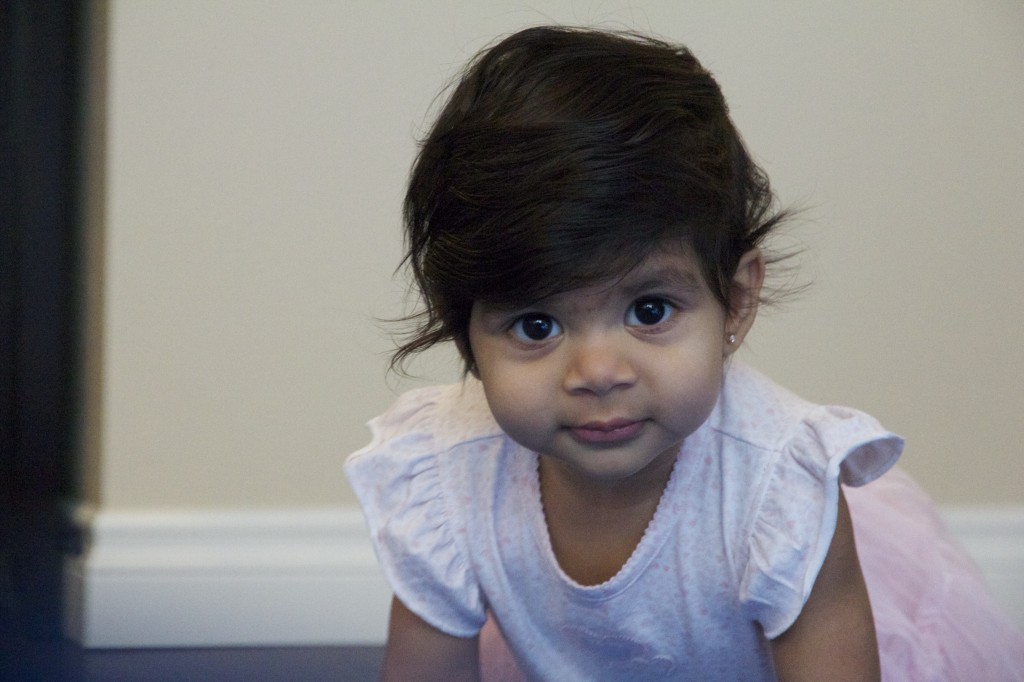 Before (Please note wicked tail):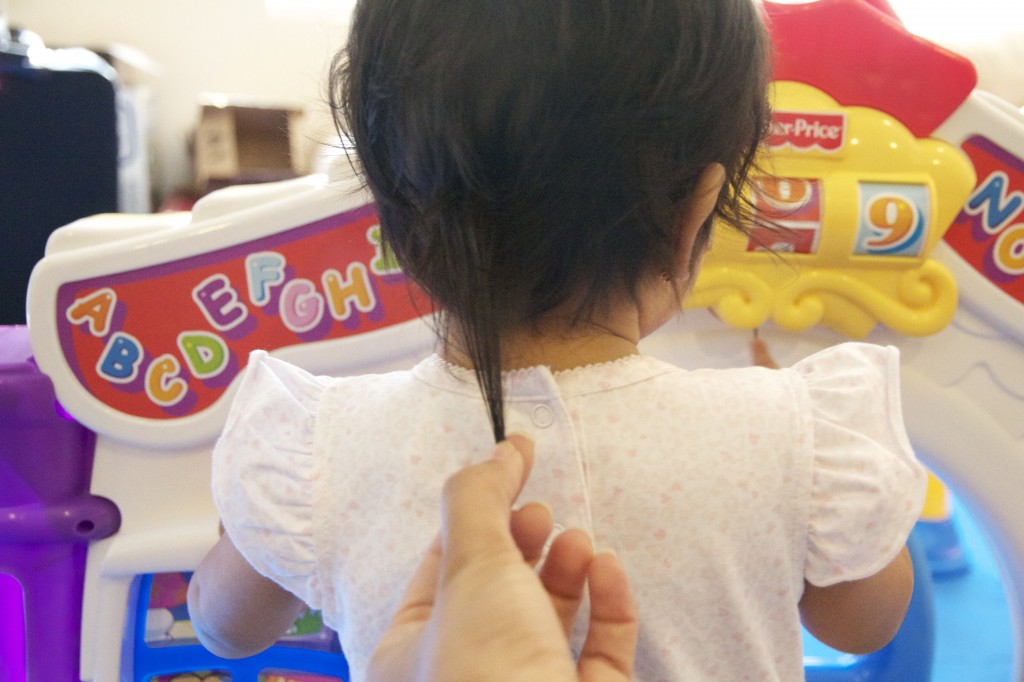 Luckily the place was nearby my husband's office and the appointment was around lunch so he was able to join us.  It's nice when work doesn't get in the way of enjoying life's firsts, right?  Before we left the house, I had tried combing her hair a bit – since it wasn't going to be in piggy tails, I wanted it to look decent.  Miss K. wasn't having it.  She was fussy.  Oh boy.  It seemed that it wouldn't be an easy thing to get this haircut.  I grabbed some snacks and we went on our way.
During: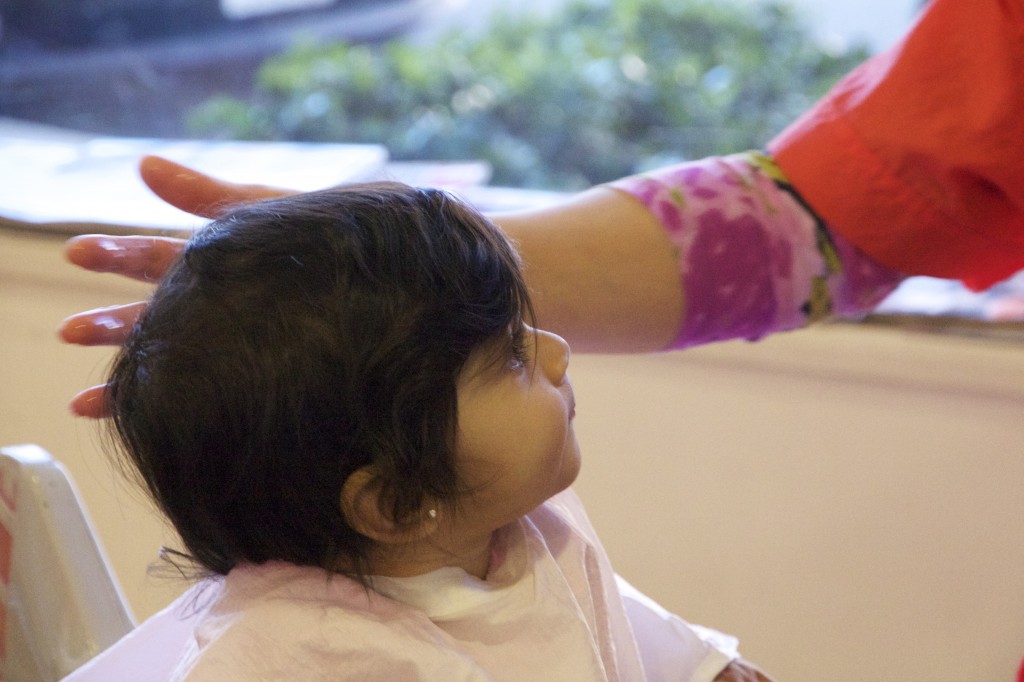 Seriously Mom, is this necessary?
She did great in the hair dresser's seat, by the way.  They had an airplane for her to sit in, but she didn't seem to care.  We gave her a baby Mum-Mum to eat and that seemed to occupy her.
The hair dresser was good – kept baby calm and moved quickly.  She also snipped some locks of hair for us to keep and was really good about keeping me involved, constantly asking me what I thought and what I wanted.  Nicely done, Lulu.
Oh you fancy, huh?  Got your hair did.  Niiiiiice.
Conclusion?  Cute Before, Cute After.
My husband's friend/co-worker came with us and we all had lunch afterwards.  It was a nice experience.  Let's hope all haircuts are this easy moving forward!