Guess where we're going next week.  Come on, guess.  Did you guess?  We're going to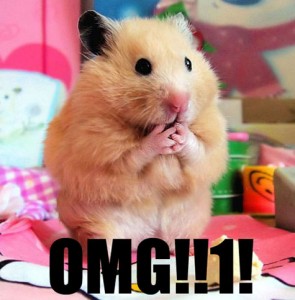 Portland, Oregon because Miss K is going to be in a gDiapers photoshoot!!!!!  Squeeeeeeeeeeeee!!!!!
A few weeks ago, gDiapers posted on their facebook page that they were looking for babies to be in the next set of marketing materials.  They were looking for babies between the age of two weeks and 1 year, who were not yet walking.  Miss K fits that bill!  So I sent in about seven pictures of her and right when I was about to give up on the dream of having my pretty girl in a gDiapers ad, I received an email saying that they were interested in taking her picture!  So exciting.
I don't know exactly where they'll use the images.  From what I've seen, they'll probably use them on their website, possibly as product pictures on other sites that sell gDiapers (like ecomom.com, diapers,com, etc.).  I'm not sure if they use these images for baby expos or brochures/pamphlets also.  I'm just so happy that my baby will be representing a company that we so firmly believe in.
I'm a little nervous because you just can't predict what a baby will do on any given day.  Miss K. is a happy little butterfly; in general she has no cranky times.  But sometimes, if she's not feeling well or if she's tired, things can get a little tough.  I'm hoping I can manipulate her schedule enough that she has enough rest and food that she'll be in good spirits.  You never know.  The pictures may  not come out right and they may not end up using any of them.  Babies are unpredictable.  But I'm really hoping that's not the case.  It would be a thrill to log on to their site or onto facebook and see her little face.
Remember how I said that maybe I was in gAddict Remission?  Ya, strike that.  We're back with some serious fervor.
By the way, they also asked if I'd be willing to have my picture taken with her.  I'm not nearly as photogenic as she is but I'm game.  The chances that they'll use my face aren't huge, so I'm good with that.  Wish us luck!  I'll report back once we return.  So excited!