Updated how we did against last week goals:
All in all, it was a good week; no soda, no fast food, and we ate 5 homemade meals last week!  I tried to make sure we were clearing out the fridge and freezer.  I found myself doing things like making bruschetta for breakfast instead of just plain ol' toast so that we could use up some awesome grape tomatoes.  Deeeelish!  Also reminded myself that I had food at home when out and about; it discouraged me from running through the fast food drive thru.  Miss K tried some new foods too, so I'm happy.  We get a smiley face for this week.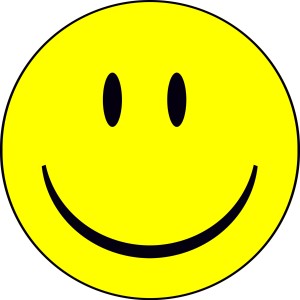 Keeping my fingers crossed for this week.